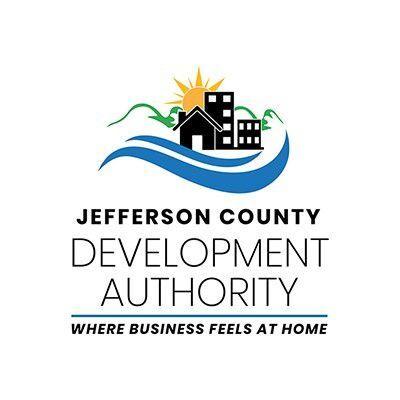 KEARNEYSVILLE — Focused on the motto, "Where business feels at home," the Jefferson County Development Authority is proud to be a part of a "flourishing, thriving community," said JCDA Executive Director Dennis Jarvis.
"Our mission is to attract and retain business and industry in order to facilitate job creation and capital investment. To achieve those goals and to support growth, we provide assistance that includes but is by no means limited to: the development of sites and available building stock; the strengthening and alignment of the workforce talent pipeline; the identification and procurement of funding resources; and the provision of any other services as needed to help businesses thrive here in Jefferson County," the official website says. "In our business attraction and retention efforts, we make business and industry feel welcome here and feel at home. And when those businesses flourish here, that raises our standard of living and makes Jefferson County a better home for all residents."
As a native of West Virginia, Jarvis said he is pleased to be back in the Mountain State. He said the best aspect of his job is the team he works with.
"We were able to announce $14 million in new investment in the community and 100 jobs," Jarvis said. "Our goal is the primary retention of our existing businesses. Our short-term goal for the year is to continue our momentum. We have a goal of $5 million in capital investment for the year. We have hit $3 million already. Our biggest opportunity will be identifying new publicly-owned industrial sites and the expansion of our industrial park basically."
Jarvis added that trends that the JCDA is seeing includes distribution, warehouse and growth in agriculture.
"We are one of the largest agriculture-producing communities in the state of West Virginia, so that is a natural opportunity," he said. "The expansion of Route 9 and increased marketing and awareness for opportunities in Jefferson County has created the uptick for distribution because we are within 20 minutes of the I81 corridor with four lane access but our price points are lower than the Shenandoah Valley and Berkeley County."
He discussed a new tool on the JCDA website that does a cost comparison for living in the Eastern Panhandle region versus living anywhere.
"The cost of doing business and living in our community is inherently lower than the national average and lower than the regional average," Jarvis said. "We are flourishing, growing, we have a solid school system, we have infrastructure sustained both residentially and in business."
Jarvis said that the JCDA is keeping pace with the growth of jobs.
"Growth of investment from the business community is on pace with the growth of our residential sector," he said. "We have a new brand, we have a new marketing initiative, a new website and I feel that those are all value points that continue to tell the positive stories of Jefferson County."
To learn more about the Jefferson County Development Authority, visit its website at https://jcda.net/.
The JCDA is located at 1948 Wiltshire Road Suite #4 in Kearneysville. To reach the office, call 304-728-3255.
https://www.journal-news.net/journal-news/jefferson-co-development-authority-aims-to-help-county-businesses-industry-thrive/article_8a623987-b2de-58fb-ae0a-0eb8a7b6575a.html